Find a 360 Virtual Tours photographer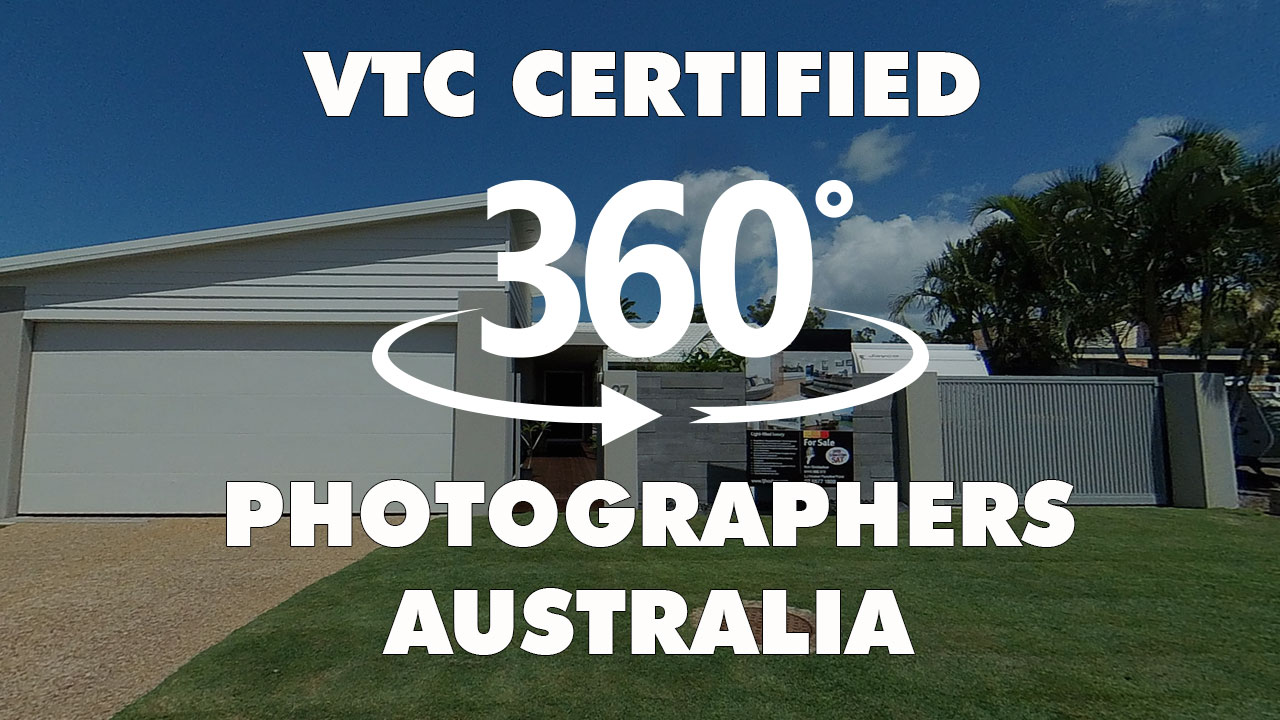 VTC CERTIFIED 360 Virtual Tour Photographers in Australia
If you are looking for a Certified photographer that can deliver perfect Virtual Tours for your business, here is a list according to where they operate.
Remember that the tours created by photographers who use VTC software are officially approved by all major property listing portals in Australia.
Especially with REA they will appear on the 2nd photo of the listing photo carousel. If your photographer doesn't use VTC or Matterport your tours will not appear in the prominent location and nobody will see them !!!
AUSTRALIA WIDE SERVICES
Any TOP SNAP PHOTOGRAPHER – www.topsnap.com.au
GOLD COAST
Gold Coast Property Photography –  www.gcpropertyphotography.net
High Shots Photography – www.highshots.com
SUNSHINE COAST
Top Snap – www.topsnap.com/sunshine-coast
Kitty Rivers Photography – www.photographers.com.au/kittiriversphotography
TASMANIA
The McLennan Collective –
CAIRNS
Digital Edge Media – www.digitaledgemedia.com.au
First Impressions NQ – www.firstimp.com.au 
SYDNEY
Top Snap Parramatta – www.topsnap.com/parramatta
AR2 – www.ar2.net.au
Oceanwide 360 – www.oceanwide360.com.au
CENTRAL COAST
GT Digital Media – gtdigitalmedia.com
MELBOURNE
Top Snap Berwick – www.topsnap.com/berwick
Top Snap Bayside, Waverley & Croydon – www.topsnap.com/melbourne-bayside-waverley-croydon
Top Snap CBD, South Yarra & Melbourne East – www.topsnap.com/melbourne-cbd-south-yarra-melbourne-east
Capture Property Marketing – www.captureproperty.com.au
Scandipik – www.scandipik.com
Pblock – www.pbloc.com.au
BRISBANE
TOP SNAP – topsnap.com/brisbane-west
High Shots Photography – www.highshots.com
Captured Moments Photography – www.capturedmomentsphotography.com.au
PERTH
Open2View – www.open2viewperthmandurah.com
Well Strategic – www.wellstrategic.com.au
TOOWOOMBA
Matt Edwards Photography – www.mattedwardsphotography.com.au
IF YOU WANT TO USE VTC SERVICES TO SUPPLY YOUR CUSTOMERS WITH 360 TOURS APPLY HERE