How to Use InfoPoints for Real Estate Properties?
Virtual tours are a great tool for marketing a property for sale.
Once you get comfortable with creating virtual tours and using HotSpots, the next step are InfoPoints.
We have seen many agents using InfoPoints with great success.
These small pieces of information can be great selling points for each property: showcasing the best features of the house and bringing buyers attention where the eyes can't see.
BEST FEATURES
When writing a description about the property, features such as granite bench tops or brand new high quality oven are often disconnected from the visual presentation of the property.
Buyers read them but due to lack of connection are very often forgotten a minute later.
InfoPoints fix this issue and bring buyers attention to each feature connected directly to the object.
Place an InfoPoint on the kitchen bench top and add "granite benchtops" comment and it will stay in their mind for much longer.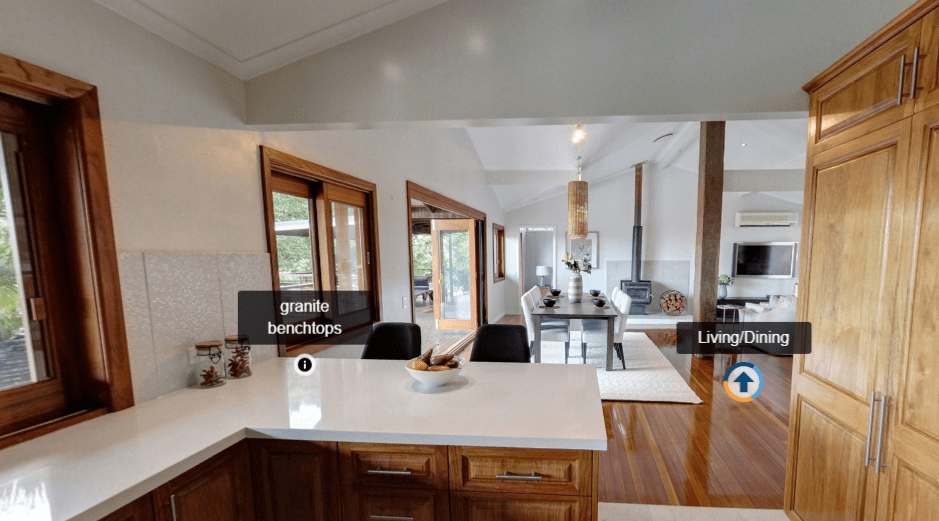 PLACE OF INTEREST
Instead of using 2D maps, you can create 360 aerial shots and add InfoPoints about places of interests such as parks, shops, nearby beach or cafes.
It gives a really good understanding of the property location and closest facilities.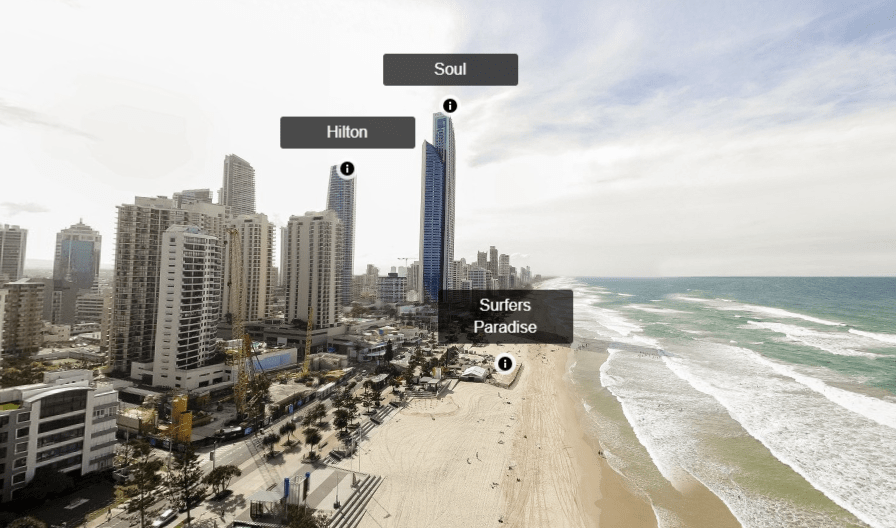 BUILD RELATION
That's not it. InfoPoints can tell a story about the history of the house or it unique features. You can use them to tell more about the yourself or direct potential buyers to your website. The possibilities are limitless.
Experiment with InfoPoints and find your point of difference!
Watch this short video to find out how to add Infopoints to your virtual tour.